About Lincoln Mill Haunted House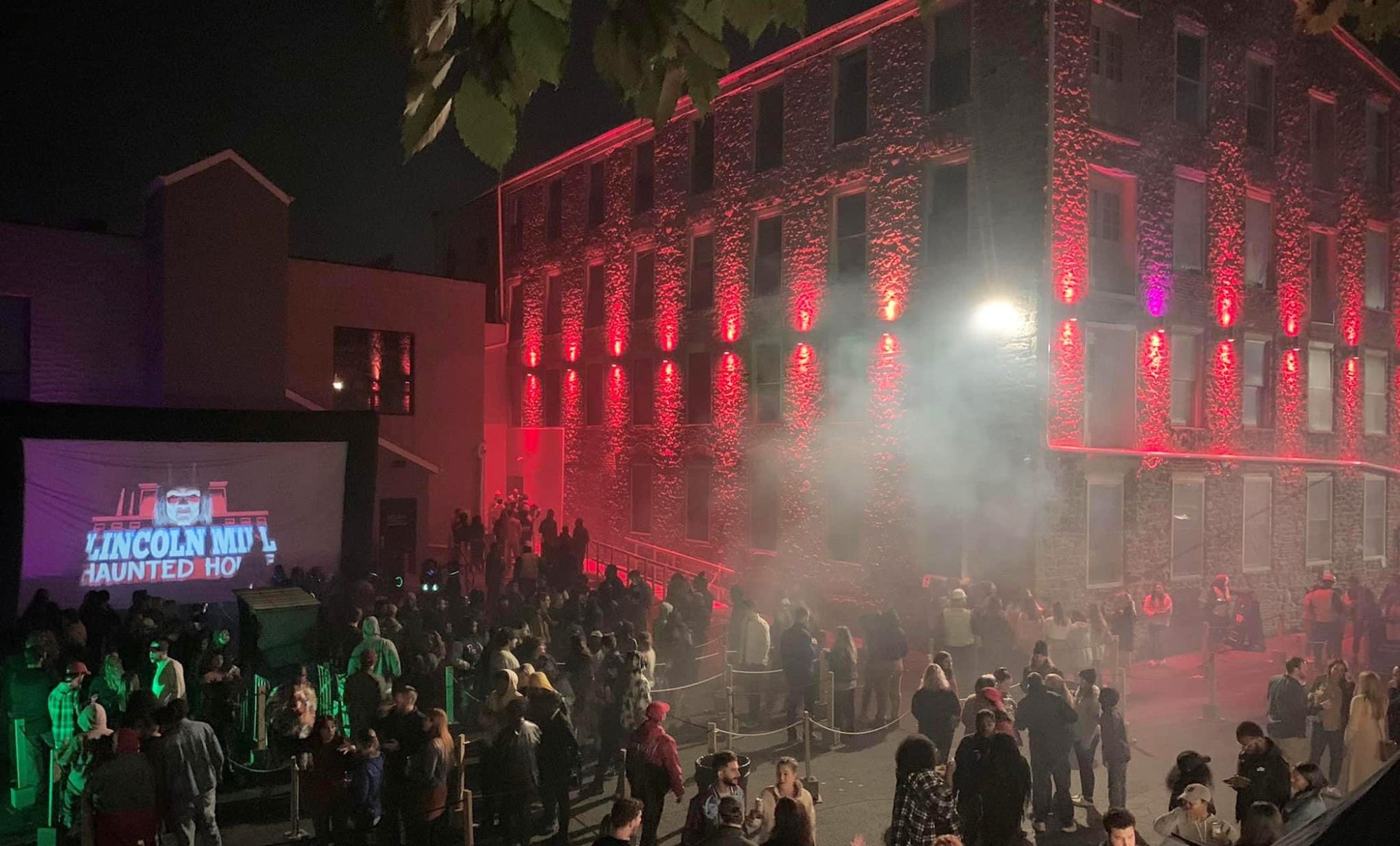 Haunted House Overview
Lincoln Mill Haunted House is a high intensity horror experience. The attraction is an evolving story featuring many live scare-actors, production quality sets, props, animatronics, and special effects such as fog, strobes, and flashing lights.
Vendors and Haunt Gear
Food trucks and a local brewery are present on site for food and beverages.  Please keep in mind you cannot bring beverages or food into the Haunted House.  Please make sure to stop by our merchandise booth for limited addition haunt gear.
Safety and Security
Private event security staff is present on-site. All guests are required to pass through a security checkpoint prior to queue line entry.  An EMT is also present at the First Aid Station throughout the duration of the show.
Day Time Scavenger Hunt 
For those that aren't into SCARY attractions but are interested in the story, our daytime scavenger hunt may be for you! we will be having a more family-oriented event every Saturday in October from 12-4pm with NO SCARE ACTORS.   This means that you can walk through the Haunted House and not worry that someone will jump out and scare you. During this time we will be running an integrated scavenger hunt in the haunted house where you and your family/friends will search for the ghosts that haunt the mill.
Recommended age for the daytime event is 7+